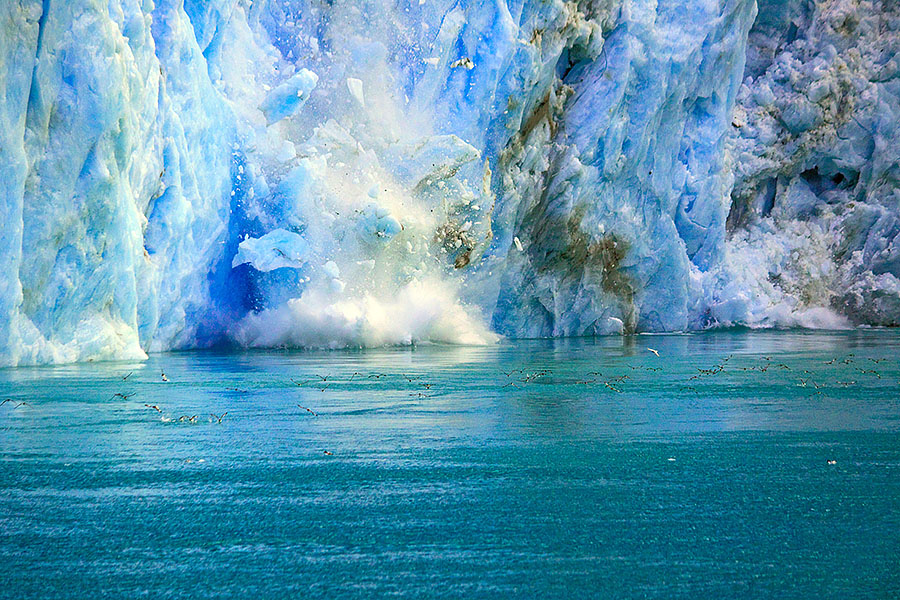 The greenhouse-effect states that by
backradiation
, the Earth surface will be heated by the presence of the trace gas CO2 in a colder atmosphere. 
Now, the greenhouse-effect indicates a collapse of physics because
it is not described in physics books
it is not denied by physicists.
Climate alarmism is based on the greenhouse-effect, taking for granted that it has a solid physics basis. But it is not described in the physics literature and so is a free invention. 
The collapse is signified by the fact that this is not what physicists are saying: They say nothing and thereby give silent support to a climate alarmism based on a greenhouse-effect without physics basis.  
Why do physicists keep silent? Because the greenhouse-effect is based on backradiation and 
to understand that backradiation is unphysical, requires
understanding the 2nd Law of Thermodynamics
. But the 2nd Law is a mystery to modern physicists and thus a modern physicist cannot say what should be said, namely that backradiation violates the 2nd Law and thus that the greenhouse-effect is fiction. This is a veritable collapse. To say nothing is not science.